Choosing the suitable WordPress course theme from 10,000 WordPress themes can be overwhelming. You can't test all the themes to select the suitable WordPress theme for you. Although there are many WordPress Themes specifically designed for online courses, each theme has its own specialty.
In this post, we will review the best five educational-based WordPress themes. After reading this post, you will be able to choose the right WordPress course theme for your next course.
You can confidently use the theme to customize your educational website with the necessary elements. Having a website with the right features will boost your traffic and hook your customer to purchase your course.
So let's get into it:
Skilled | School Education Courses WordPress Theme
This WordPress course theme was first created in 2016. With over 2000 sales, it has become one of the most popular themes. If you are searching for an academic theme with no code, it's a good choice. Built with the latest design and developed from the ground up for selling online courses right away.
Skilled WordPress Course Theme uses a premium plugin, Sensei, which you have to purchase. With this plugin, you can easily edit and customize your courses, such as outline, different times to complete the course, fees, and online criteria to complete the course.
It has the feature of user registration which helps to enable the Learning Management System (LMS). Similar to most popular learning platforms: Coursera, Udemy, Udacity, etc.
You can also run a physical education system with the help of Skilled theme. It has features like quiz tracking, events and progress tracking, etc.
It has a feature called gamify to attract users. It helps to improve users' interaction with the website. It makes the process easier for the users. Students can take a course and track and observe their activity and improvement throughout the course.
It allows users to have feedback at the end of the course. Students can understand what they have learned by completing the course, which helps a lot to stick with motivation.
It has six ready color schemes, which include beautiful colors. With demo content and responsive design, it is more usable for most users.
EFor – Coaching & Online Courses WordPress Theme
If you are a trainer and searching for a WordPress theme for training purposes, you can choose Efor WordPress course Theme as your desired WordPress theme.
It has a 4.5-star review and around 2500 sales. With many great features, it is a very popular option.
It is a coaching-themed WordPress theme. It is initially designed for coaches to make their job easier. It is compatible with all the features that will grow your site, attract users and make your selling courses more straightforward than ever.
It has some core features like SEO optimization, powerful live customizer, WooCommerce support, many layout options, all demos inclusion, fast loading, ready translation, free future updates, etc.
You will love this theme as you can design with your own preference and that too with an excellent support team to solve your problems right away.
You can create stylish pop-ups easily with just a few clicks (drag and drop). Responsive design makes the theme more beautiful and compatible with every screen and device.
Colead | Coaching & Online Courses WordPress Theme
Colead WordPress course theme is a multi-purpose theme which anyone such as trainer, coach, mentors, therapists can use accordingly. The ultimate goal of helping individuals makes it affordable for anyone who wants to grow a business in the coaching industry.
You can easily highlight your events, thoughts, and services through this theme to make your website look good and attractive to your potential users.
It has a 9+ Homepages demo by which you can design your home page most uniquely, and we all know that the homepage is something any user will notice first of any website.
It has multiple header layouts to design your pages. It has a feature that will allow the countdown of any events you want. Your user can get updated about your latest or happening events from that.
It has some other significant features like one-click installation, revolution slider included, amazing parallax, drag and drop page builder, unlimited colors and skins, endless combination, etc.
Colead has an impressive UI/UX design to make it more attractive to the clients, following the words in mind that say the first impression matters. Its fantastic UI/UX design will boost your chance to catch the potential user's mind.
Invent – Education Course College WordPress Theme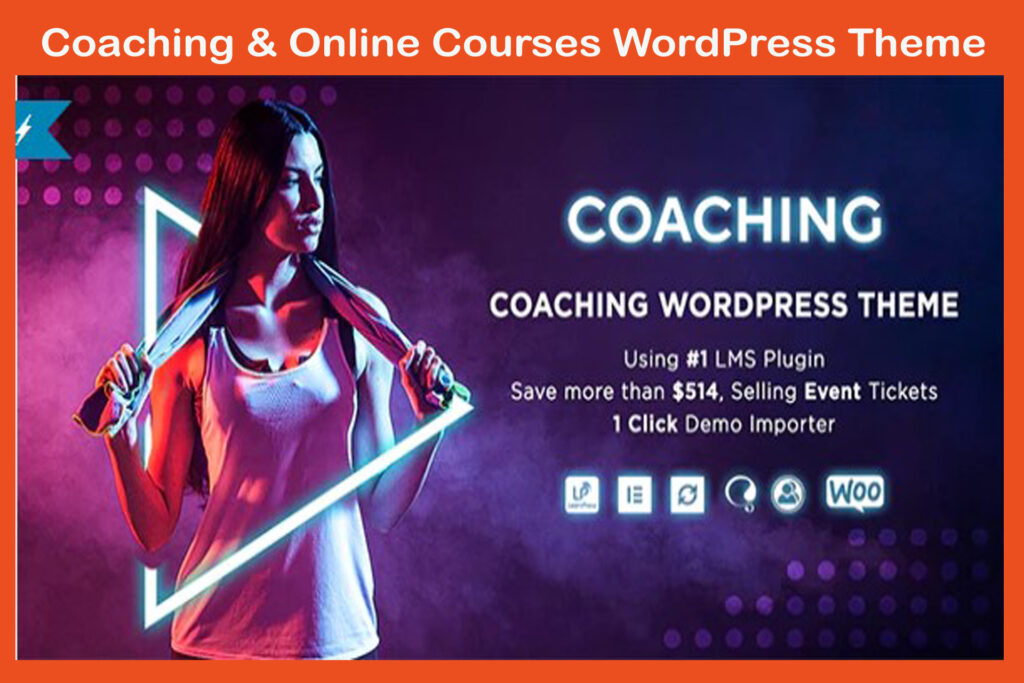 Invent WordPress Course Theme is an education theme specially designed for school/college/university. But it can also be used for small businesses, corporate websites, etc. This makes Invent a flexible WordPress theme.
It has an LMS plugin, one of the most popular plugins by which you can easily sell and create your courses and arrange quizzes and events accordingly.
A shortcode builder will enable the chances to customize your website most easily. The complete documentation is available to make it simple and clear.
It has some unique features like a gallery with captions, revolution slider, demo site replication, flex and Nivo sliders, page header settings, translations, 500+ google fonts, unlimited sidebars, full documentations, side forums, etc.
It has a feature of a modular framework that promotes code to fix bugs and updates quickly.
It has an excellent support team to help you with your problems, and its support forum feature tracks issues to search and having users help each other.
Its extensive documentation with visual screenshots makes it super easy for the users to install and follow all the instructions.
Reptro – Online Course WordPress Theme
Are you looking for a fully functional WordPress theme for every educational purpose? Then, Reptro can be a perfect choice for you.
Its clean code and responsive design make it an ideal theme for everyone. It uses the LMS plugin, learnPress, and learndash to their theme.
The key features of the Reptro theme are 4+ different home pages, 4+ different hero areas, four various service elements, WooCommerce support, RTL supported, free lifetime updates, child theme, etc.
They have a huge number of positive reviews from the customers that have already installed the theme. Their customer service is super supportive, and with a flexible, beautiful, and excellent design of a theme, you can use Reptro without any doubt.
3 Best Free domain website hosting 2021|
Conclusion:
Our intention for this blog post is to help you find a suitable WordPress course theme for you. We have manually reviewed all the themes to give you a decent overview. By now, we hope you have a good idea about the best WordPress course themes out there. Based on your necessity you can choose the right one now. Let us know which theme you are going to pick in the comment section.